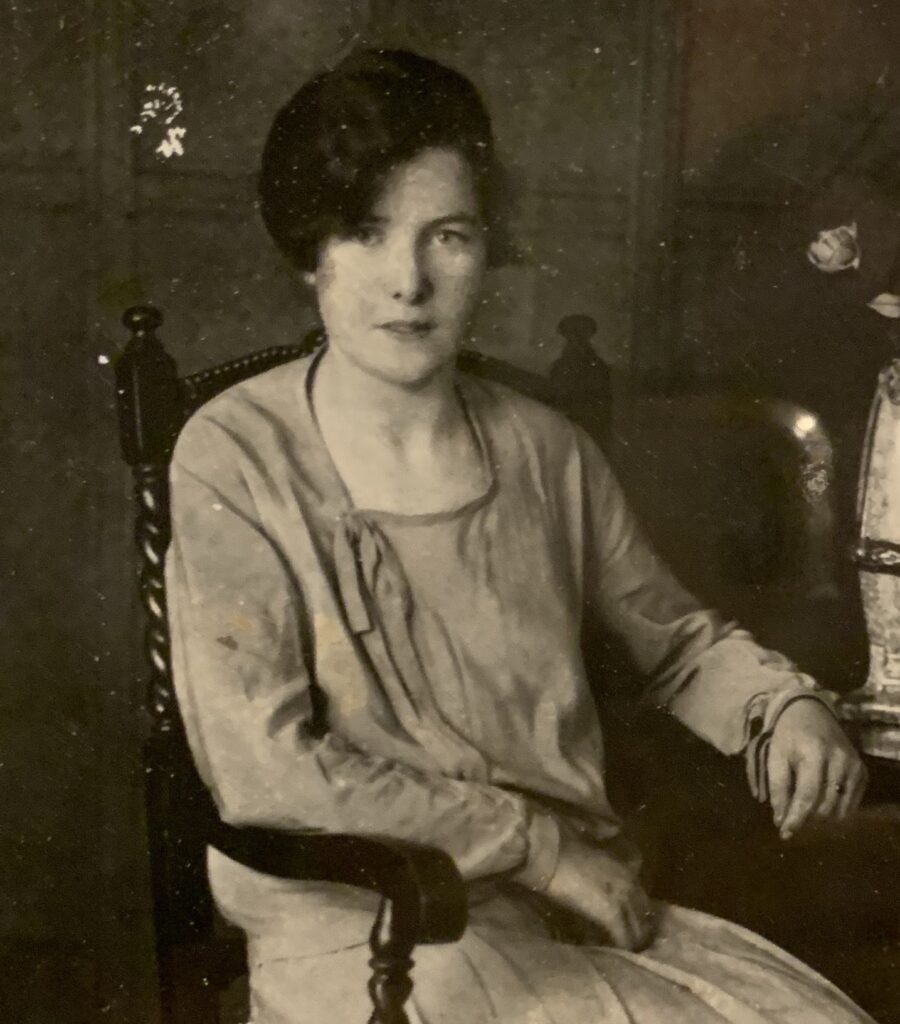 When my mother was diagnosed with Alzheimer's at age 87, I asked her to choose two or three things she would like to do before her memory dimmed. She chose season tickets to watch her favorite basketball team, the Miami Heat, and a family trip to Scotland, where her mother was born.
My grandmother Betty Seagrave left her family in 1929, at age 18. She sailed to Montreal, then made her way to Leamington, Ontario, where she met my grandfather, Russell Winger, age 19, who was working as a farm hand with the family where she worked as a domestic.
Grandma Betty died when I was nine years old. My paternal grandmother Belle died ten years earlier — a year before I was born. I never had a chance to learn from either of them about their lives or their families, our family. I confess, I did not feel much curiosity until I began to explore our heritage in order to better plan our Scotland trip.
My father's surname was Fraser, which I knew — even before the debut of the television series, Outlander — was the name of a clan in the Scottish highlands. I knew too that his mother's surname was McGowan, also Scottish. But I did not know a single Scottish dish, dance, or song.
That's pretty typical of white folk in the United States, not to know any specifics about the culture of our forebears. This was a bit ironic for me, though, because I had studied hard, for decades, about the cultural heritage of my neighbors: for more than 25 years, I studied folk music and dance from the Caribbean and Latin America, especially from Haiti, Cuba, and Colombia.
Many of the artists I studied and collaborated with not only believe the traditions of their ancestors are important. They believe their ancestors are still here! So many of the dances and songs I learned are meant to communicate with the ancestors and call on their presence. Here I was hanging out with everybody else's ancestors, but showing up without my own.
I planned to learn more about my ancestors on our family trip. But the Covid-19 pandemic put an end to that plan. We had to cancel our stay in a castle in Aberdeenshire and cancel the pig roast, the Burns supper, the Highland games, the dance parties, and the private concerts we'd booked.
But Iona Fyfe, the 2018 Scottish traditional singer of the year, agreed to give me virtual lessons in Scottish sangs in lieu of our canceled concert. We threw in a few traditional Irish songs too, in honor of my Irish ancestors. Over the course of a year, she helped me map a repertoire to the people and places I found while researching my family's genealogy. I invited many of my long-time collaborators, and a few new friends, to perform these songs with me in musical genres from Brazil, Cuba, Guinea, Haiti, Jamaica, Mexico, and Trinidad.
At the same time, I dug deep into the complicated history of the Irish and Scottish people as both the first peoples colonized by the British — who decimated Gaelic people, culture, and language as they would indigenous American and African diasporic people, cultures, and languages — and active participants in the colonial enterprise, the slave system, and the consolidation of whiteness as an identity built on racist terrorism. The KKK itself was founded by six Scottish American men in Tennessee.
As for my direct ancestors, Belle's great-great grandfather was the first to arrive in the United States. He fought for the Union in the Civil War. The rest immigrated to Ontario, Canada after the Civil War. They crossed the ocean to escape the Great Hunger in Ireland, the overcrowded tenements of industrial Glasgow, and dangerous mining work in Lanarkshire. However, once they settled in North America, they all benefited, as I do, from white privilege.
Betty & Belle has been a musical exploration of how the music of my ancestors resonate swith the ancestral music of my neighbors and friends in South Florida. It is also an act of imagination of how the world might have been different if the Scottish and Irish had not accepted what WEB Dubois called "the wages of whiteness" and instead had built communities of solidarity in the new world.
You will find my recordings of those songs and the artwork they inspired here. I even plotted the tour on Google Earth, so you can follow along. I hope you will enjoy this musical heritage tour as much as I have.